Blast Containment Devices and Applications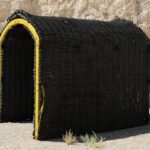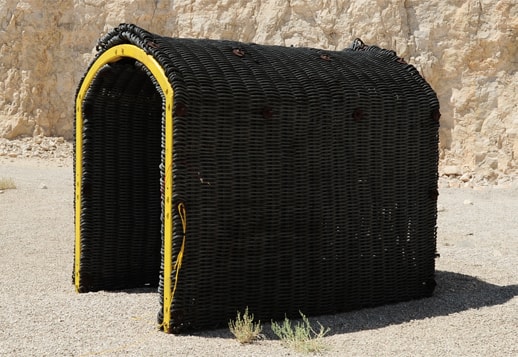 As explosive threats to public safety continue to evolve, there remains a strong need for bomb squads, police teams, military units and private security contractors to partner with innovative suppliers of EOD blast protection and containment equipment. TM International is a trusted manufacturer of blast mats, blast walls, and blast containers for governments, bomb squads, and more. As a military explosion containment supplier, we offer a selection of advanced, durable products that provide superior protection for EOD team members, bystanders and related assets.
Bomb Squad Blast Containment Product Options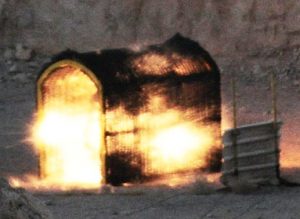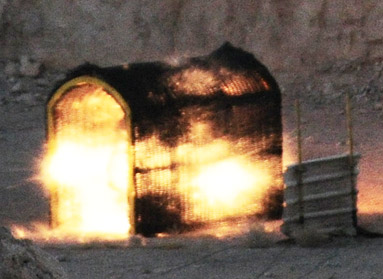 Our main product lines include blast walls for EOD protection, bomb-squad blast containers and the SafePass blast mitigation shield for checkpoint use. Blast walls feature a modular design that makes it easy to scale up or down for any purpose. Bomb-squad blast containers are available in a trailer-mounted configuration so they can be quickly transported in emergency situations where every second is critical.
How and Why Our Products Work
All EOD blast protection and containment equipment from TM International is constructed from heavy-gauge galvanized IWRC wire rope, making them capable of absorbing up to 6,500 J/cm2 of energy and reducing peak blast pressures by a minimum of 50 percent. They are also fireproof and durable enough to withstand multiple explosions.
To learn more about specific applications for our EOD blast mast and explosion containment equipment, keep browsing our website. Better yet, fill out the information request form on the right of the page to discuss your needs in detail.
Using TM International, LLC Products to Reduce Quantity-Distance Requirements
Military explosives, ammunition and other weapons require safe and secure storage. Civilians depend on the military for peace of mind both at home and abroad — the presence of unsecured weapons or other hazards in their neighborhood and can quickly erode that confidence. At the same time, however, military facilities face a lack of available storage options, especially as urban centers sprawl outwards and begin to engulf previously unoccupied areas.
There is a clear need for safer and more convenient methods of storing explosives in populated areas. By offering blast protection and containment, products from TM International, LLC can be used to create subdividing walls in bunkers and aboveground storage facilities.
Making the Most of Existing Facilities
Military personnel confronting storage issues in an explosive bunker have two choices: move elsewhere or reconfigure their existing facilities to hold more safely. Budget concerns may render the first option impossible. Even if they don't, finding an appropriate space is still difficult — and there is no guarantee similar issues won't arise in the future.
To retrofit a potential explosion site (PES) to hold greater amounts of munitions safely, it is important to understand the concept of quantity-distance requirements.
Different types of explosives have different quantity-distance requirements. This refers to the amount of space required between a given number of weapons and other buildings or infrastructure. Quantity-distance values are carefully calculated based on extensive research and testing, and remain the best way to evaluate risk when storing explosives or retrofitting a PES with new blast protection equipment.
Quantity-Distance Requirements
Quantity-distance requirements vary according to a number of different factors and for different structures:
Public roads: A PES should be located a safe distance from roads, railways, waterways and footpaths. Traffic speed and density, the number and width of lanes and the presence of crash barriers all impact a roadway's susceptibility to damage in an explosion.
Inhabited buildings: Minimum distance requirements for buildings are intended to reduce the risk of severe structural damage and consequent injury or death to its inhabitants. They vary according to the type of hazard, the number of people in the area and the nature of the structure, among other things.
Quantity-distance is measured by drawing a straight line from the PES to the structure. The type of structure housing the explosives and the specific nature of the explosive hazard are also factored into the equation.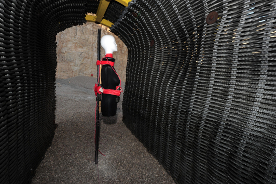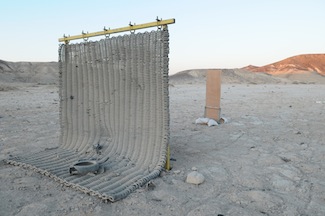 Hazard Divisions
The International System for Classification was created to provide common standards for assessing the risk of storing and transporting dangerous goods.
The system consists of nine classes, the first of which, Class I, deals exclusively with weapons and ammunition. Within Class I there are six hazard divisions, each of which has its own quantity-distance requirements. These classes refer to the primary threat they pose in the wake of an accident:
Division 1.1 — Mass explosion
Division 1.2 — Projection but not mass explosion
Division 1.3 — Fire and radiant heat
Division 1.4 — No significant hazard
Division 1.5 — Mass explosion with very low probability of initiation of substance
Division 1.6 — Explosion of a single article, with low probability of initiation
Using Subdividing Walls in Explosive Sites
Subdividing walls serve two primary functions in military explosive sites. They can:
Increase the number of explosives that can safely be stored in a specific location
Reduce the minimum distance allowed between the site and nearby people and structures
Barricades stop the spread of high-velocity, low-trajectory projections, effectively containing damage from a blast within a specific area. Subdividing walls avoid the necessity for costly infrastructural upgrades to a PES, as well as the need to create new storage sites when space begins to run low or development occurs nearby.
The number of explosives present, the nature of the facility and the surrounding terrain, among other factors, all determine a subdividing wall's height and length requirements. Typically, an inspector or other authorized individual will make exceptions to quantity-distance requirements on a case-by-case basis following an on-site consultation.
Using Our Products as Subdividing Walls
TM International, LLC blast shields are often used as subdividing walls in bunkers and other explosive storage sites. Our products are engineered to stop and control near-blast fragmentation and reduce peak pressure close to the blast source. Properly installed, they can serve as a turnkey solution for enhancing protection against explosive threats.
To learn more about lowering your quantity-distance requireme