At TM International, LLC, we carry the premier blast mats and other blast mitigation devices in the industry. Our products are adept at containing flying debris, reducing peak blast pressure and venting harmful dust and fumes from explosion sites. In short, our blasting mats for sale help keep jobsites safe and secure across a wide range of industries. As a bonus, we offer some of the best blasting mats prices available as well.
We're sure you'll be as impressed by our selection of affordable blast control equipment as you are with its performance.
A Long History of Making Quality Blasting Mats for Sale
Mazzella Blast Mats have a long history of providing reliable protection at blast sites of all kinds. Since 1909, the manufacturer has been known for making the best blast mat for sale anywhere in the world. Made from recycled materials, we're able to lower our blasting mats cost considerably while still delivering all the protection you need. That means you get high-quality performance at a value price.
These blast mats are also the less expensive option regarding long-term use, as they're capable of being repeatedly used. Due to their patented light-weight, woven design, they're even faster to install and cheaper to move. Use these blasting mats we have for sale again and again, and enjoy how much more efficient they can make your blasting work.
Get the Right-Sized Blast Mats for Construction
Our blasting mats for sale come in a wide variety of sizes, so you can always enjoy access to the right blast mats for the work ahead to keep you and anyone else on the job safe.
Stock sizes:
14' x 14' (4.26 m x 4.26 m)
12' x 12' (3.66 m x 3.66 m)
10' x 15' (3m x 4.57 m)
Custom-made sizes:
Our custom sizes are range from 4' x 6' (1.22 m x 1.83 m) to 14' x 16' (4.26 m x 4.87 m).
When you choose these blasting mats for sale, you get exactly what you need at a price that fits into your project's budget. For a full Mazzella blasting mats price list or to get a quote for your ordering needs, get in touch with us for more details.
Blast Mats for Construction, Mining and Other Industries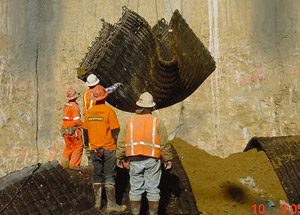 Wire rope Mazzella blasting mats from TMI are used in drilling and blasting shaft
Our product is versatile and easy to install in an endless number of applications. While any number of industries could take advantage of these blast mats, they are most often used in:
Construction
Mining
Quarry management
For construction and other jobs that involve protecting people nearby during explosions and demolition, you can trust the unique design of Mazzella mats to trap treacherous flying debris while releasing hazardous gas. Their prevention of flyrock and other dangerous issues will make sure you can get the job done safely. Our products perform well in repeat testing using air blasts up to 9,000 PSI.
Concerned about the reliability of our recyclable units? Talk with us about TMI's line of protective devices made from all-new materials.
How Are These Blast Mats So Affordable?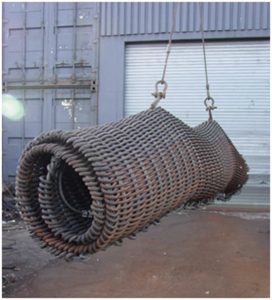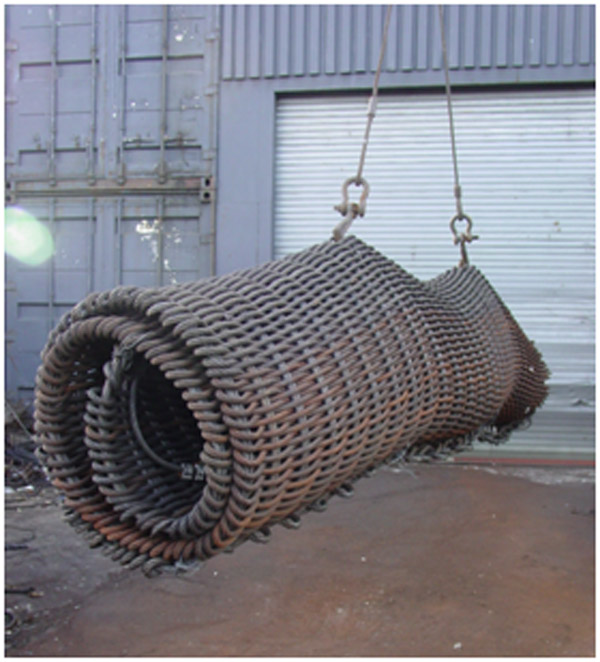 Many of our customers are curious how we are able to keep the price so low on these blast mats. Each one is made of recyclable material, which means the initial material costs are lower than in other industries. Also, there is no middleman in this transaction; we sell these products directly to you. That is why there is no additional markup, which can send the price skyrocketing.
There is absolutely no sacrificing quality when you choose these blast mats. We have designed a manufacturing process that allows us to deliver these high-quality options at prices that offer value
Get Your Blast Mats Today
Purchase your OEM Mazzella Blast Mats and similar devices straight from the source. Dealing directly allows you to avoid middleman prices for units of the highest quality. We offer the best deals in the business, and we are capable of giving you the most up-to-date information on all of our current products. You can also request more information on what we have in development.
Picture your products moving more efficiently thanks to the ease of installing these blast mats, and imagine your projects coming in on time and under budget thanks to the affordability and value of them. You will find that Mazzella Blasting Mats is the industry leader for a reason; they can make a tremendous impact on your work and business.
From security applications to uses in demolition, construction, mining and blasting, mat prices will not be lower for the value you receive than here at TMI. Available to ship anywhere in the world and capable of lasting through many uses, our blast mats and other original site protection devices are one of the best investments available to your business.
Whether you are in construction, mining, quarry management or another industry and in need of blasting mats for sale that can keep everybody protected on the worksite, we can quickly provide the right solutions. Fill out the price quote request on the right side of this page, or get in touch with us any time to ask questions and learn more about our quality, affordable blasting mats for sale.