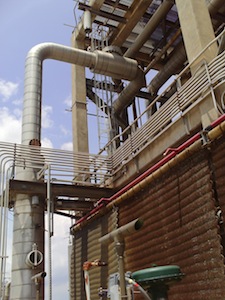 The Leading Blasting Mats Manufacturer
Businesses and organizations in a wide range of industries are involved in essential construction and infrastructure projects. During these vital projects, only the safety of workers and bystanders trumps the importance of the project itself — which is why blast mats are a key investment for any organization that will be blasting during its projects.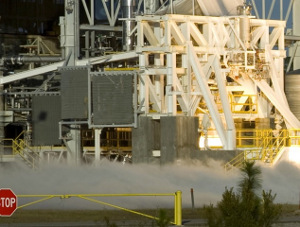 At TM International, LLC, we offer safe, effective, and affordable blast mats to various businesses, organizations, and government agencies that need them. The combination of effectiveness and affordability means that organizations get the value they want and need when they invest in our Mazzella blast mats. When you need the best blast mitigation barrier supplier, look no further than TM International, LLC.
As the OEM, we're the only company with a patent on our wire rope blasting mats, which means we're the sole manufacturer of these products. We manufacture our Mazzella blast mats to adhere to strict quality standards, providing you with the support, value and confidence you need in your blast mitigation solutions.
What Are the Benefits of Blast Mats?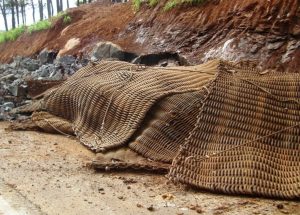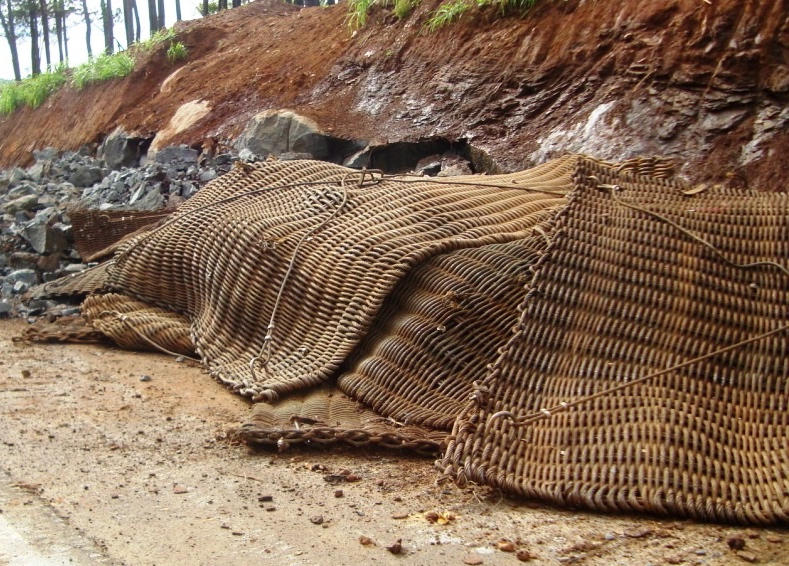 Why choose TM international, LLC as your blasting mats supplier? Our MAZZELLA BLASTING MAT® offers protection from fly rock and the prevention of the venting of gasses, which are two of the greatest concerns during blasting. But when you choose TM International, LLC as your blasting mats manufacturer, you also enjoy a range of additional benefits, including:
Options: When you choose TM International, LLC as your blasting mats manufacturer, you enjoy options. Our Mazzella blast mats use a woven wire rope design that provides the utmost in flexibility. That is, these blasting mats are flexible enough to fit nearly any topography. Also, our blasting mats are available in various sizes, including stock sizes of 12 feet by 12 feet, 14 by 14, and 10 by 15. Choose the size that fits your needs and then deploy your effective blast mats as needed.
Full Protection: Our blast mat solutions offer complete protection for workers and bystanders. Our products are reliable and fully fire-resistant, which means they are safe to use in remote and highly populated areas alike. When fly rock and the venting of gasses are major concerns in blasting environments, our blast mats provide the full protection needed.
Manageability: Some blasting mats are heavy and difficult to transport, but our blasting mats are incredibly manageable. They are lightweight and easy to use. At just 16.5 pounds per square foot, these blasting mats are far easier to lift and carry than products from other blast mats suppliers.
Reuse: You can use our blast mats again and again. Most blasting mats manufacturers offer rubber products that can disintegrate after one blast and leave behind waste. Meanwhile, our steel wire rope blasting mats leave behind no trace and you can gain additional value when you use them over and over.
There are many reasons why TM International, LLC is your best option when you need a blast mitigation barrier supplier. Your reasons for seeking out blasting mats are unique, but know that you'll always find the best solution when you choose us as your blast mats supplier.
Get Your Blast Mats Now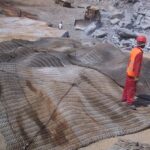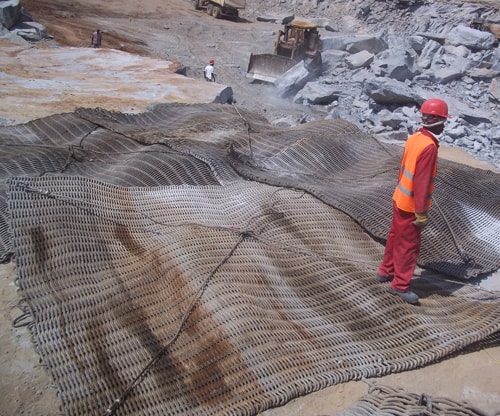 When you're searching for a blasting mats manufacturer, you need a company that is going to deliver both an outstanding product and industry-leading customer service. You'll find both when you choose TM International, LLC as your blast mats supplier. We have a true depth of experience in this field, which has allowed us to craft unique and innovative solutions that are both effective and affordable. Make sure your team members and anyone in the vicinity of your blasts are fully protected when you choose TM International, LLC as your blast mitigation barrier supplier.