Petrochemical Explosion Control Blast Wall
Petrochemical manufacturing facilities and research labs are highly sensitive areas that often need additional safety and security precautions. That's why blast relief panels and petrochemical explosion control blast wall options are so helpful. They provide much-needed chemical explosion mitigation.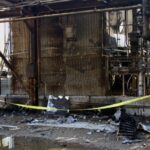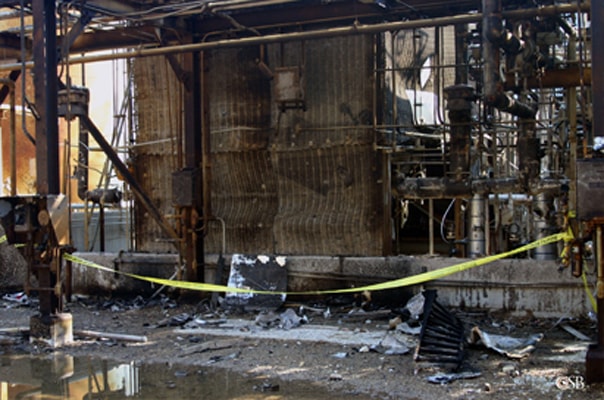 You may have any number of reasons for seeking out chemical explosion mitigation solutions. With that said, there are two primary reasons why any operation in the petrochemical industry would need blast walls or blast relief panels:
For Explosive Chemicals: Transporting explosive chemicals is among the greatest challenges faced by petrochemical operations. At TM International, LLC, our blast walls and similar protective products are designed to ensure that everything and everyone involved is fully protected in case of a chemical explosion.
For Industrial Boilers: Industrial boilers run the risk of accidental pressure releases, which can be just as dangerous as a chemical explosion. Mazzella blast mats from TM International, LLC can be used to protect a facility's foundation and other structural components should a related blast occur.
We provide a range of options, including blast walls made from our own blast shields. Make sure your petrochemical operation gets the protection it needs when you trust TM International, LLC for blast relief panels and similar products.
The Benefits of Using Blast Shields & Walls
No matter what type of blast protection you need, rest assured you'll find the perfect solution at TM International, LLC. Our own blast walls offer a range of benefits that are essential at petrochemical operations.
Our blasting walls & shields are designed to contain blast fragmentation while also reducing peak pressure, which helps make blast situations at petrochemical operations much safer. These blasting walls are also easy to deploy, set up, and take down, which gives you a measure of flexibility as you seek to place them in positions to maximize safety.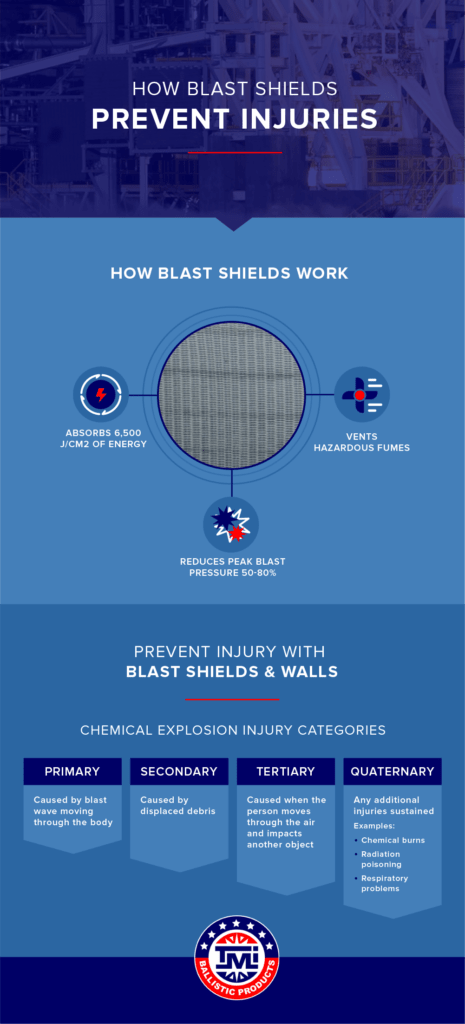 Petrochemical explosion control blast wall options from TM International, LLC can be used for:
External protection of building facades
Retrofitting older facilities and storage areas
Your reasons for needing blast relief panels are unique. Just make sure you're getting the very best solution when you trust TM International, LLC for chemical explosion mitigation products.
Contact TM International, LLC for Blast Shields Today
At TM International, LLC, we are the industry leader in blast shield products and containment devices. We offer solutions to any business or organization that needs protection against debris, pressure, gasses or other catastrophic events. Our experience and commitment to innovative solutions mean you enjoy access to the best blast relief panels when you choose TM International, LLC.
Each of our products features a unique design and construction, all focused on maximizing effectiveness. When you need chemical explosion mitigation, the integrity of your structures and the lives of anyone at your facilities are at risk. You need a provider you can trust and products you can count on — both of which you'll find when you choose TM International, LLC for petrochemical explosion control blast wall options.
Contact us today for a free quote on the products you're interested in.